Drive Me Bananas
Driving Lessons Edinburgh

We are with you all the way to your driving Test... and Beyond!
We offer the Following Driver Training Services:
Car driving lessons
Fast Track Intensive Driving Lessons manual car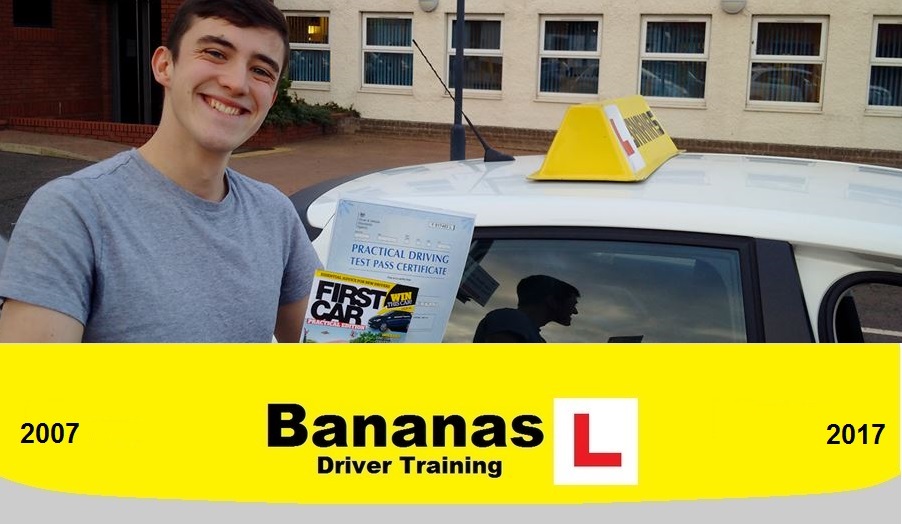 B+E Car and Trailer Training in Scotland
B+E van and Trailer Training in Scotland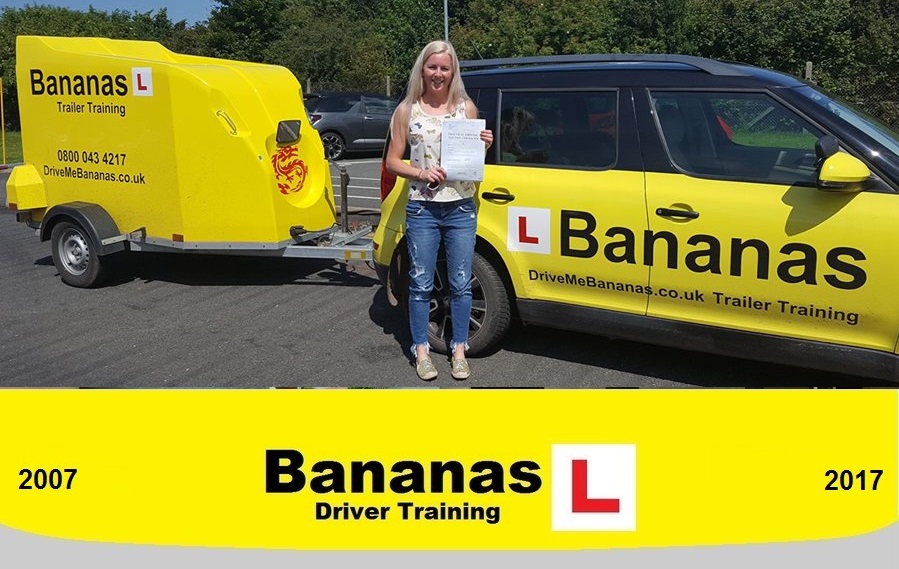 Ambulance Service Pre Entry Training in Scotland
C1 7.5 Tonne Lorry Training
C1+E 7.5 Tonne Lorry plus Heavy Trailer Training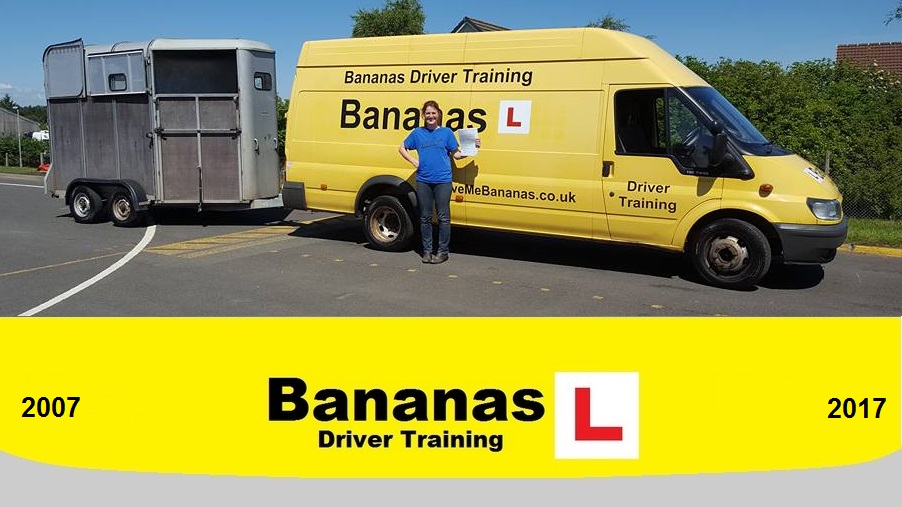 D1 Minibus Training in Scotland
D1+E Minibus and Heavy Trailer Training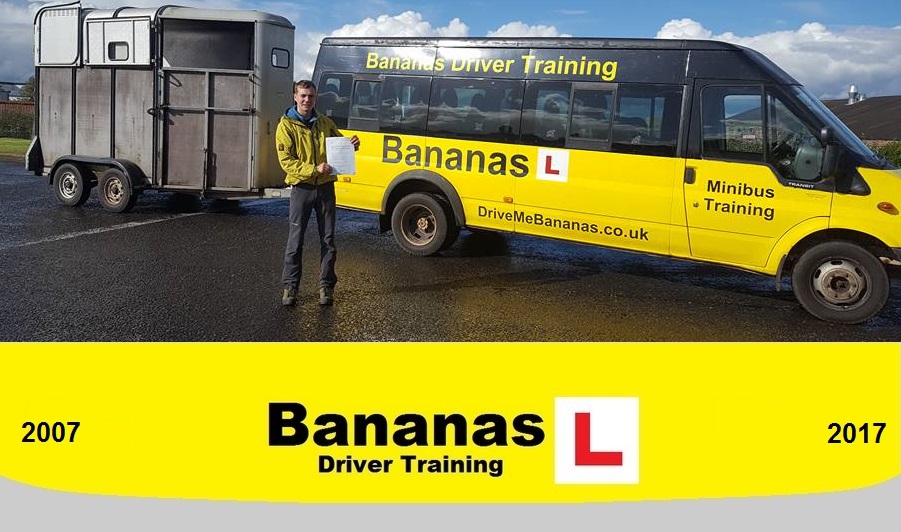 Driving School Edinburgh
Bananas Driver Training Scotland

Making happy drivers since 2007....

Pass your driving test quickly with Bananas driver training, driving lessons to suit your life style and budget. Fast track intensive crash course or weekly

driving lessons in Edinburgh

and the Lothian's, you choose. Bananas Driver Training only use fully qualifed DSA ADI's for car lessons.
We pride ourselves in providing the

highest quality driver training

during every driving lesson to ensure our customers gain the most from their driving lessons. Our structured courses are designed to reduce the time and cost required for learner drivers to become safe, confident and competent drivers and pass the practical driving test.

Bananas Driver Training specialise in offering

Intensive courses

in addition to weekly driving lessons in Edinburgh.

We offer professional driving tuition in manual in Edinburgh, East Lothian, Midlothian and West Lothian.

Bananas Driver Training offer

B+E car and trailer training Scotland

for DVSA B+E licence acquisition as well as training for full licence holders. Our B+E trainers are experienced vocational licence holders who have themselves passed the strict DVSA trailer test. We pass on our industry expertise gained from driving LGV and PCV vehicles throughout the UK.

D1 D1+E minibus training Edinburgh.

C1 C1+E 7.5 ton lorry training Edinburgh



"I had a bit experience driving transit vans so decided the 1 day course with practical test (D1 category) would suit my needs. I was met at the convenient location by Jonathan who was friendly from the start and put my mind at ease straight away. I'm not very mechanically minded but Jonathan was patient and explained things in simple terms which was easy to understand, whilst having a laugh
along the way. Next was the reversing exercise… Again all was explained and practiced until I had worked it out…kinda! Lol. Then it was driving/stopping practice which Jonathan explained in lay-man terms and I was able to understand. I was really nervous prior to my practical test but Jonathan was very chilled and put me at ease… Thankfully, I passed! Woohoo! If you want an informative and fun driving course, whilst feeling totally relaxed, then I 110% recommend bananas driving school! Go for it!!… And…. Good luck!!
" David


Trailer Training in Scotland
Learn to Tow in Scotland
Trailer Test in Scotland
Scottish Ambulance Driver Training
Minibus Training Scotland
B+E car and trailer towing courses Scotland