B+E Car and Trailer Towing Lessons Edinburgh Lothian Scotland


Pass your trailer towing test in just one day!*
Courses from only £355 including test fee.

The following date are available:
Booked
Training Available
Training and Test Available
December
Livingston 1st Booked
Livingston 2nd Booked
Livingston 3rd Booked
Livingston 4th Booked
Livingston 6th Booked

Livingston 7th Closed

Livingston 8th Booked
Livingston 9th Booked
Livingston 10th Booked
Livingston 11th Booked

Livingston 12th Booked

Livingston 14th Closed
Livingston 15th Booked
Livingston 16th Booked
Livingston 17th Booked
Livingston 18th Booked
Livingston 21st Closed
Livingston 22nd Booked
Livingston 23rd Booked
25th to 28th closed
Livingston 29th Booked
Livingston 30th booked
Livingston 31st Booked
January
1st to 4th Closed


Livingston 5th
test available
Livingston 6th
test Booked
Livingston 7th test Booked
Livingston 8th
test available
Livingston 9th Available for training

Livingston 10th Available for training
Livingston 12th Booked
Livingston 13th Booked
Livingston 14th
test available
Livingston15th
test available
Livingston 16th Available for Training

Livingston 17th Available for training
Livingston 19th
test available
Livingston 20th
test available
Livingston 21st
test available
Livingston 22nd
test available
Livingston 23rd Available for training
Livingston 24th Available for training

Livingston 26th
test available
Livingston 27th
test available
Livingston 28th
test available
Livingston 29th
test available
February

Please contact for February dates
To book one of these dates
Text Jonathan on
07875 769 115

(Please state your full name and the date you are interested in booking.)

Payment is required in full by bank transfer at time of booking to secure a course, payment details will be provided.
No booking will be made until payment has been received.



*The one day course is only suitable if you are confident reversing with a trailer, we will only spend 30 minutes practicing the reverse exercise.





All bookings are subject to terms and conditions.



Do you need to tow a trailer for business or leisure? Caravan, Horsebox, Boat or Plant and Machinery?
Our customers include Market Traders, Catering Trailer Businesses, Tree surgeons, Park rangers, Landscape gardeners, Builders, Joiners, Horse Riders, Mechanics, Sailers, Power Boaters, Stock car racers, Out Door Education and Adventure Instructors and Helicopter Pilots..

If you passed your car driving test between the 1st of January 1997 and 19th January 2013 you will have been issued a category B driving licence. This licence allows you to tow a small trailer 750KG behind a car 3500KG. Or a combination of car and trailer which weighs upto 3500KG provided certain conditions are met. Many combinations of towing vehicle and trailer exceed these limits and cannot be driven on a category B driving licence, such as a

caravan, horse box

or broken down car.

If you passed your car driving test after 19th January 2013 the restrictions on what you can tow have been increased.

In order to

tow a heavy trailer with a car or van

you must sit a further practical driving test, there is no theory test required. The BE or B+E driving test follows the same format as the vocational LGV HGV PCV driving tests. These tests are carried out at Livingston LGV test centre.
Our

patient instructors

are

fully qualified

to provide car and trailer training.
We have a towing vehicle and trailer which meets the DSA minimum test vehicle requirements and can provide full training to pass the B+E driving test.
We also offer

reversing courses and advanced towing courses

for those who passed prior to 1997 and already hold B+E but might have never actually towed a trailer, or simply need guidance. Ask about our trailer and caravan reversing masterclass.

We can also provide

corporate fleet training and assessments

for company vehicle drivers.

Training is available

7 days per week

from 0700 to 2200 subject to day light.

We have provided car and trailer training to customers from around the UK including drivers from Carlisle, Dumfries, Newcastle, Inverness, London, Dunbar, Fife, Bristol, Liverpool, Manchester, Skye, Aberdeen, Edinburgh, Glasgow, Fort William, Stirling and Perth.

Our past customers include the Scottish Prison Service, University of Edinburgh, Heriot Watt University Edinburgh, Crummock, RUTS, FMS Scotland, Mike Stoane lighting, Stoats Porridge, Down to Earth Gardening, Royal Yachting Association, St Andrews University, Arniston Estate, Tennant Company, Adwelding, Go Ape!, ITEC, Ax-Tec, Forrestry Commission Scotland, Basically Tool Hire, JSL Property Services, RS Marquee Hire, Edinburgh Napier University.


Recent test successes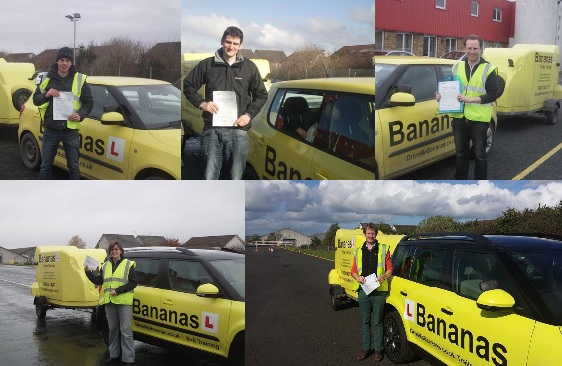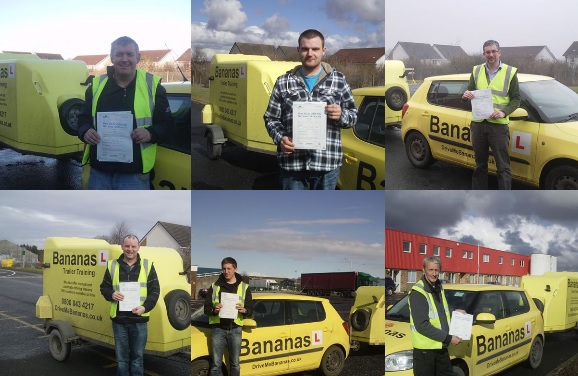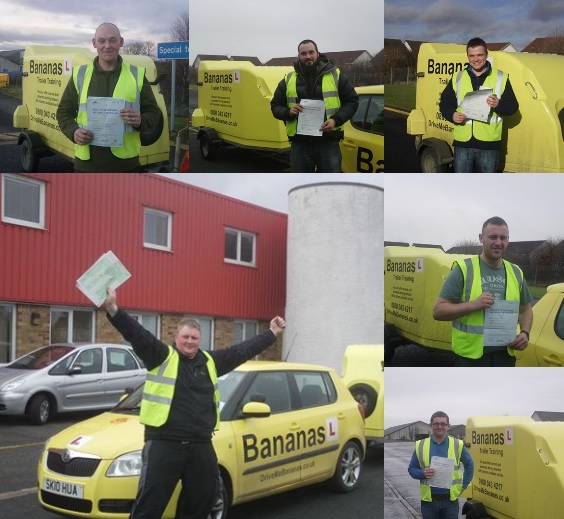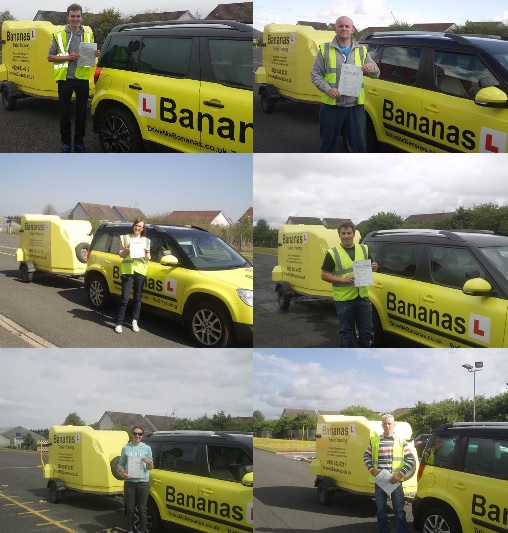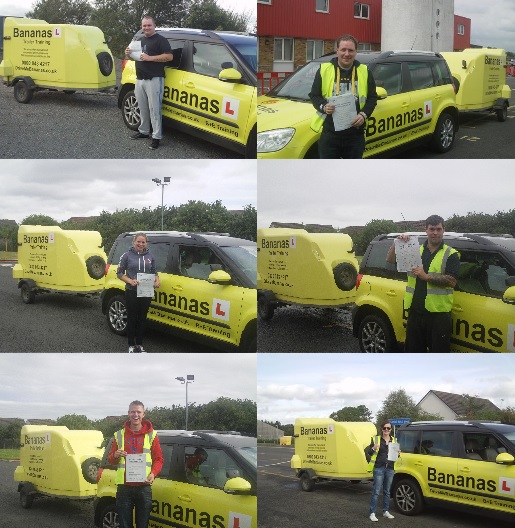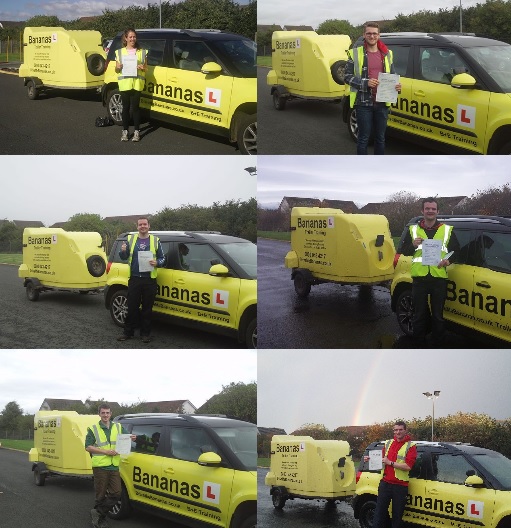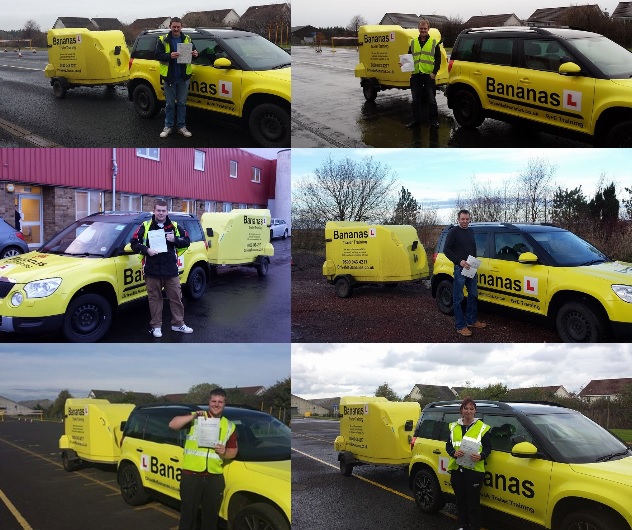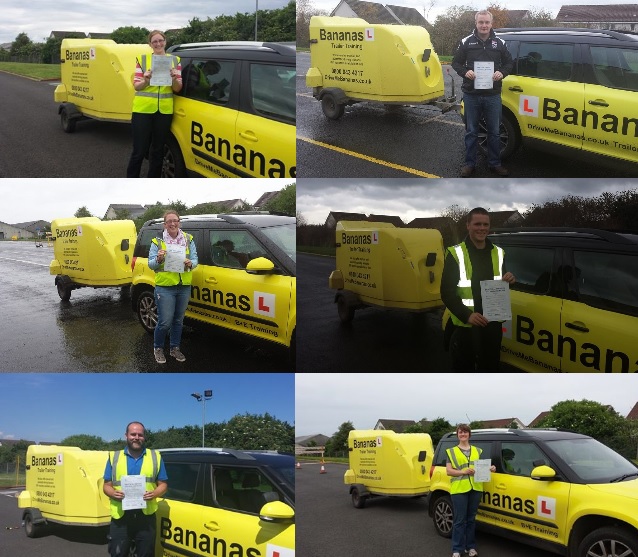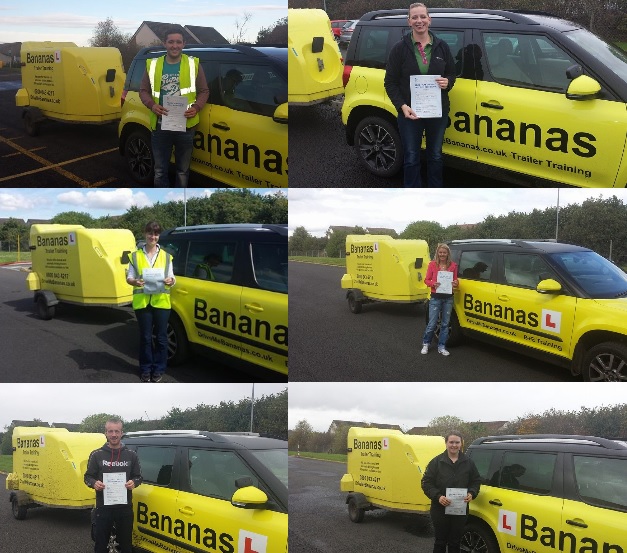 We provide the towing vehicle and trailer and can arrange your DSA practical test, all you need do is turn up with your driving licence, we do the rest.



Pass your trailer test. Courses from only £355 including test fee.


We are unable to accept ILA as payment.

We can customise a course to meet your specific requirements contact us for a quote.

As with our other training courses tuition is normally provided on a 1:1 basis, we can accommodate 2:1 if required by the client.
Please ensure you have both parts of your full driving licence available prior to booking training.
All bookings are subject to terms and conditions

B+E trailer training is normally carried out in West Lothian from our vocational vehicle operating base in Tarbrax EH55 8XE.






Before parting with your hard earned cash it is worth checking the qualifications of your trainer!

Anyone who passed the car test prior to 1997 could present themselves as a B+E trainer and charge money for training without having any qualifications or experience at all. They may never have actually passed a trailer test themselves.

We only use fully qualified DSA Approved Driving Instructor Fleet Trainers who have passed the C+E articulated lorry test and have industry experience driving with heavy trailers.






Our Business is Driven by our Customers!



Jonathan is a great instructor, he was always on time, patient and good at explaining what was required. I would reccommend him to anyone wanting to do the vocational B+E test or indeed undertake thier inital driver training.

Emma Dalley - Edinburgh


Spent 4 hrs with Johnathan and then passed a B+E test first time with flying colours.

Would recommend Bananas Driver Training.

To anyone if they are considering to learn to drive.

Johnathan was friendly, and generally was a great instructer.



Stephen Reid

- Edinburgh Jonathan went well above and beyond the call of duty by clearing the snow and ice from the test center reversing area to allow my test to go ahead. His clear instruction made the whole process very straight forward. Many thanks for getting me through my B+E car and trailer test.



Graham Ralston

- Kirriemuir



I used drive me bananas to get trailer lessons sit my trailer test, very good service and a nice unintimidating car and trailer setup do it all in.

Alistair Kay Passed B+E test Livingston LGV test centre 3/11/09




How much does it cost?

Packages including training, DSA test fee, vehicle and trailer hire for test:




2 Day course £595

(test on second day) ~ suitable for someone with no previous towing experience.
This course allows plenty of time to practice reversing.
This course normally starts at 0800 on each day meeting at EH55 8XE



1.5 Day course £475

(test on second day) ~ suitable for someone with a little previous towing experience.
This course normally starts at 1500 on day 1 and 0800 on day 2 meeting at EH55 8XE



1 Day course £355

(test on same day) ~ suitable for someone who is confident reversing with a trailer.
(We will spend approximately 30 minutes practicing reverse exercise).


Please do not book this course if you are not confident reversing with a trailer we are unlikely to reach the required standard.


The one day course normally starts at 0800 meeting at EH55 8XE


Charges are per hour not per person, no age restrictions. Must hold a full manual car licence.



Payment is required at time of booking B+E courses and tests.


Payment can be made by bank transfer, cash or cheque.
Payment can now be made to mobile number 07875 769 115


Payment can also be made by Paypal however a surcharge will be levied to cover the fee's.





Call Jonathan on

07875 769 115




Trailer links:




www.horses4salescotland.co.uk


Site Map
Go Bananas Driver Trainng, Driving Me Bananas Driving School, Driven Bananas.

Trailer training Falkrik, towing lessons Glasgow, Caravan towing Dunfermline, Trailer training Aberdeen, Trailer Training Newcastle, B+E courses London, Trailer tuition East Lothian, BE test West Lothian, Livestock trailer towing Lanarkshire, Trailer training Perth, B+E driving test Dundee, Horse trailer towing Scotland